About us
---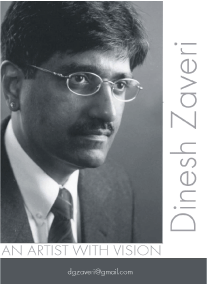 Chairman & Managing Director
About us
National Institute of Jewellery Design (NIJD) is an institute promoted by the "Dhirajba Gordhandas Zaveri Education & Research Foundation". The Foundation is incorporated as a Company and registered under section 25 of the Companies Act, 1956 on 29th February 2000 and the Registration Number is: 04-37447 of 1999-2000.
The promoter
The main promoter of the NIJD is Mr. Dinesh Zaveri who has a rich experience of about 40 years in the field of jewellery designing and hails from a family of jewelers who have dedicated themselves in this trade for over six generations.
He won the "National Award for Excellence in Fashion Accessories" in 1997. He was felicitated by various other national organizations from time to time, in recognition of his continuous contribution to the jewellery Industry.
He always loved sharing the new concepts in jewellery designing with the industry people. He had a special interest in creative and innovative designing and to educate the people from the industry and also the general public whosoever is interested.
Later on, he visualized the need for establishing an institute comparable with international standard which can impart quality education and training in the field of jeweler design.
Mr. Dinesh Zaveri had been regularly writing articles on Jewellery Designing in various Medias As a tribute to his beloved Mother Smt. Dhirajba, Mr. Dinesh Zaveri had set up the Institute for Jewellery Design in the year 2000.